The Mayor, Darcy Byrne, has reported the shelved* cycleway project to the independent Council watchdog, to investigate if there was a proper oversight of the project by Leichhardt Council from 2015-2016, when it was in the hands of the Administrator prior to the recent amalgamations with Marrickville and Ashfield Councils. Around $500,000 was spent on the project.
The project was announced by Transport for NSW as part of its Regional Cycleway Network in late 2015 and more or less dumped on Leichhardt Council to do the tendering and supervision. Council selected GTA Woodhead as consultants to do the design. The first concept design ran into opposition from residents on the grounds of loss of parking, and cyclists on the grounds of narrowness of the cycleway and steepness of the route A revision, which took about 12 months to do, also met opposition, largely due to it requiring one way restrictions on parts of Lilyfield RD. Residents and cycling groups complained about the method of consultation and slowness of responses. The mayor announced the project would be "shelved" and "not proceed to detailed design stage" in early 2018.
A public meeting was held in May 2018 and it was decided to do a review of the project and produce a new design.
*At time of writing Council was  about to call for tenders for a new consultant to do a review and work on a new plan for a cycleway, with some alternative routes, as suggested by IWBC, and options to be considered.
At the same time Council has decided to seek talks with Transport for NSW about construction of the City West Cycle link, a tunnel or half tunnel under Lilyfield in or near the railway corridor. The CWCL would provide a flat route from Hawthorne canal to the Rozelle Goods Yard, with easy connection to White bay and Anzac bridge. If built it would largely replace the need for a Regional Cycleway on Lilyfield Rd.
UPDATE, June 2019: 
In May 2019 Council appointed Complete Urban (completeurban.com.au) to do a report on the shelved Lilyfield Rd cycleway project and come up with some new suggestions. IWBC met with Nathan Parish from Complete Urban and  Council officers in June. Stephen Joannidis is the Council officer in charge of the new project. Further meetings and consultations are scheduled.  Community management of the project will be important, considering the opposition to many aspects of the shelved plan.
Council has implemented a ban on trailers and heavy vehicles along the railway side of Lilyfield Rd. Cars can park there but lengthy sections are empty, and we continue to call for a ban on all parking to allow space for a wide high quality bike path or lanes.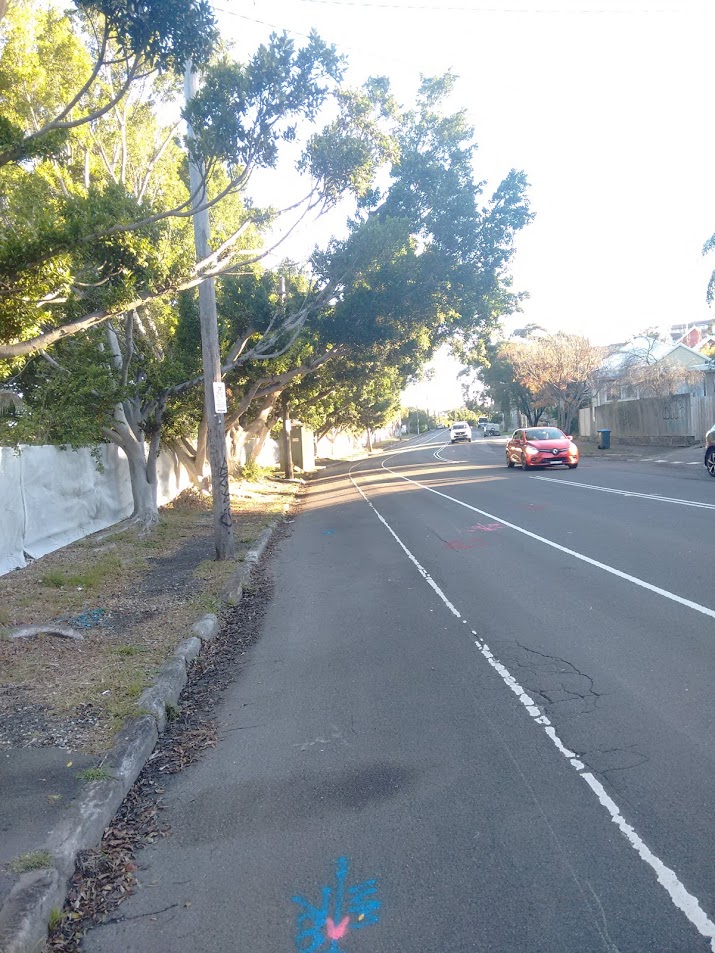 Also affecting the project is the Rozelle Interchange (stage 3 of Westconnex) which will create a parkland on the adjacent Goods Yard east of the Light Rail stabling sheds. If a path through the new park (from about Justin St) is built to connect to Anzac Bridge the eastern section of Lilyfield Rd will be bypassed. The footbridge at Victoria Rd is to be demolished as part of a widening of Victoria Rd, so an alternative is needed in any case.